I odlazak u kino je doživljaj

AMC Pacific Place Cinema in Hong Kong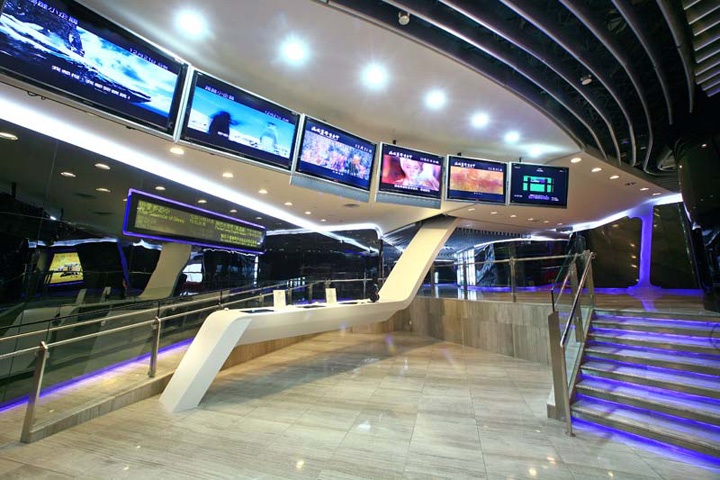 The AMC Pacific Place Cinema opened on December 9th 2006 in Hong Kong. Refurbished by James Law Cybertecture International, Pacific Place Cinema is on the ground floor of the Pacific Place mall in the Queensway district on Hong Kong Island. The space use to be a two auditorium UA Pacific Place Cinema. Definitely one of the coolest cinemas in the world.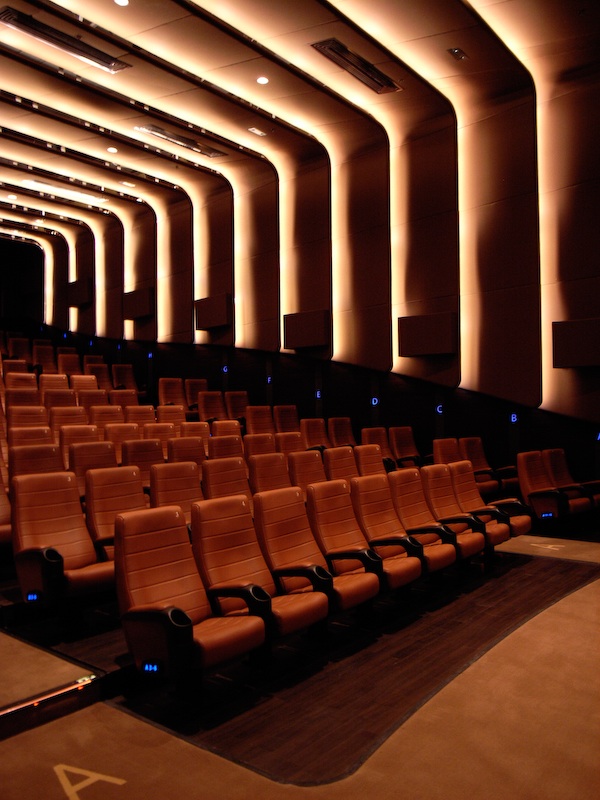 Home Theatre
Pentagram Architects partner James Biber has designed this home theatre in Montauk New York, taking inspiration from Radio City Music Hall and 2001: A Space Odyssey. The theatre has a series of round arches, which house 600 five-watt dimmer-controlled light bulbs that provide a soft ambient light for when you need to find that elusive remote control. And as in the Music Hall, the lights are positioned to glow away from the viewers — because we all hate to have lights in our eyes when watching the big screen.
Biber has designed the theatre to function like a TV room, in that it is comfortable and intimate enough for a romantic night in with a bottle of red and a Hugh Grant movie, but can also easily accommodate up to ten people to watch the big game, or perhaps a slumber party with the girls.
Drive-in theatre New York
What was formally a sporting arena, is a cinema fitted with a 1965 Ford Falcon convertible and widescreen. Starting with films from 1960 and progressing chronologically each night, DRV-IN speeds through four decades of cinematic achievement.
MobMov
MobMov has made the Sunday night ritual of watching a movie with friends a whole lot easier. No longer need you cram onto the couch in your tiny apartment living room. Thanks to MobMov (short for mobile movie) you can create your own private drive-in movie theatre in your local neighborhood. The concept was dreamt up last year by 25-year-old web developer Bryan Kennedy who gathered his friends (and their friends) via mailing lists for movie nights. Kennedy's website tells you how to set the outdoor system up (using a DVD player and projector) so it's totally DIY. Movies in the neighborhood, now that's the community spirit.